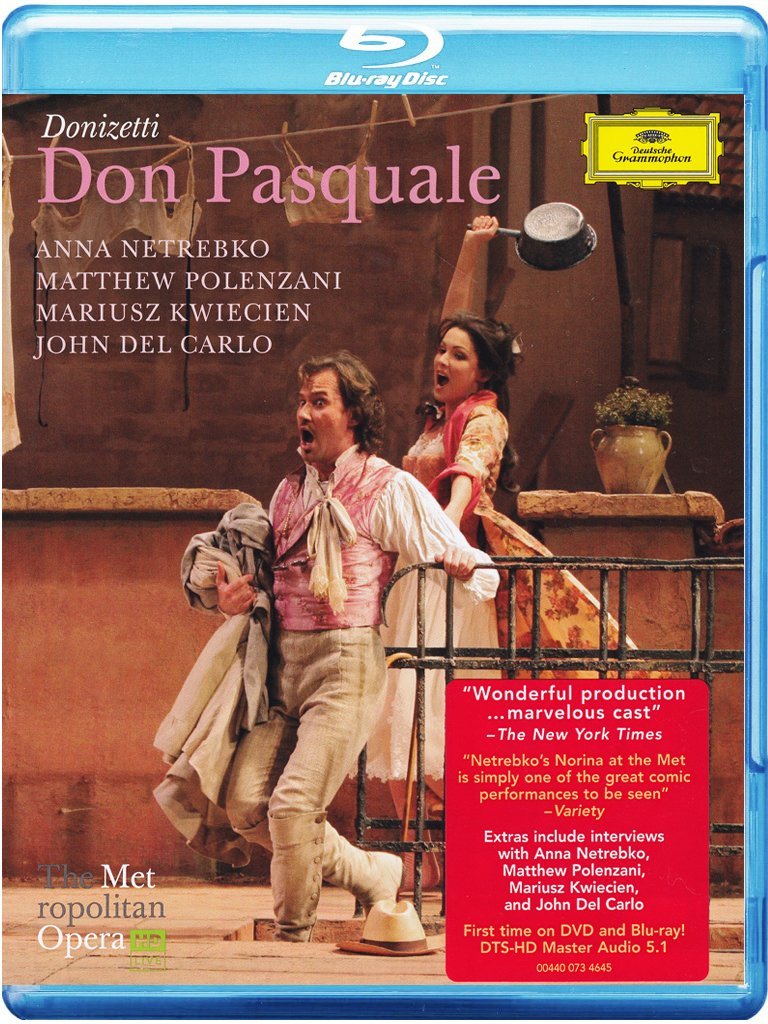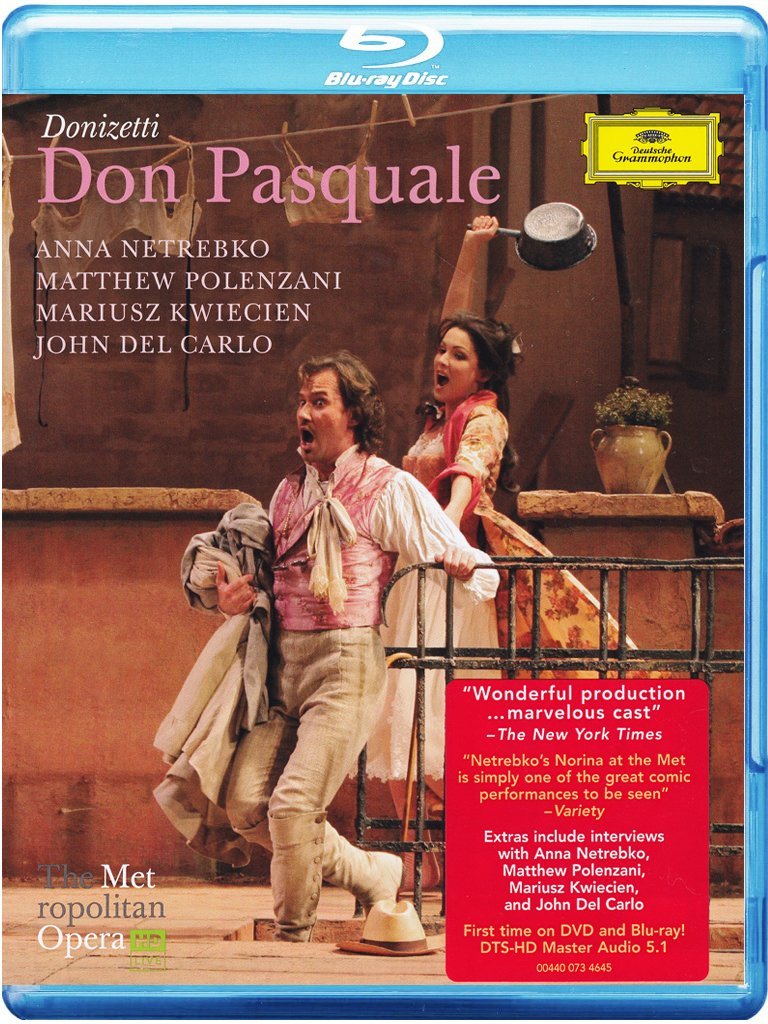 Donizetti Don Pasquale opera to libretto by Giovanni Ruffini. Directed 2010 by Otto Schenk at the Metropolitan Opera. Stars John Del Carlo (Don Pasquale), Mariusz Kwecien (Dr. Malatesta), Matthew Polenzani (Ernesto), Anna Netrebko (Norina), and Bernard Fitch (Notary). James Levine conducts the Metropolitan Opera Orchestra and Chorus (Chorus Master Donald Palumbo). Sets and costumes by Rolf Langenfass; lighting by Duane Schuler; dramaturgy by Paul Cremo. Directed for cinema and TV by Gary Halvorson. Released 2011, disc has 5.1 dts-HD Master Audio sound. Grade: B+
The Met show is funny. But alas, Anna Netrebko, who looked so young and fresh in 2007 (in for example, her I Puritani), now looks like a healthy mom who just can't get rid of 10 pounds. She is starting to age out of playing Norina, at least on high-definition TV. So we give the Met version a "B+."
Below meet Norina (Anna Netrebko) seen on her porch and in her bedroom:
Dr. Malatesa (Mariusz Kwiecien) flatters the Don (John Del Carlo) by playing phony marriage broker for a phony marriage:
And now the Don learns what a complicated step it is to get married!
And here are a couple of nice YouTube clips: