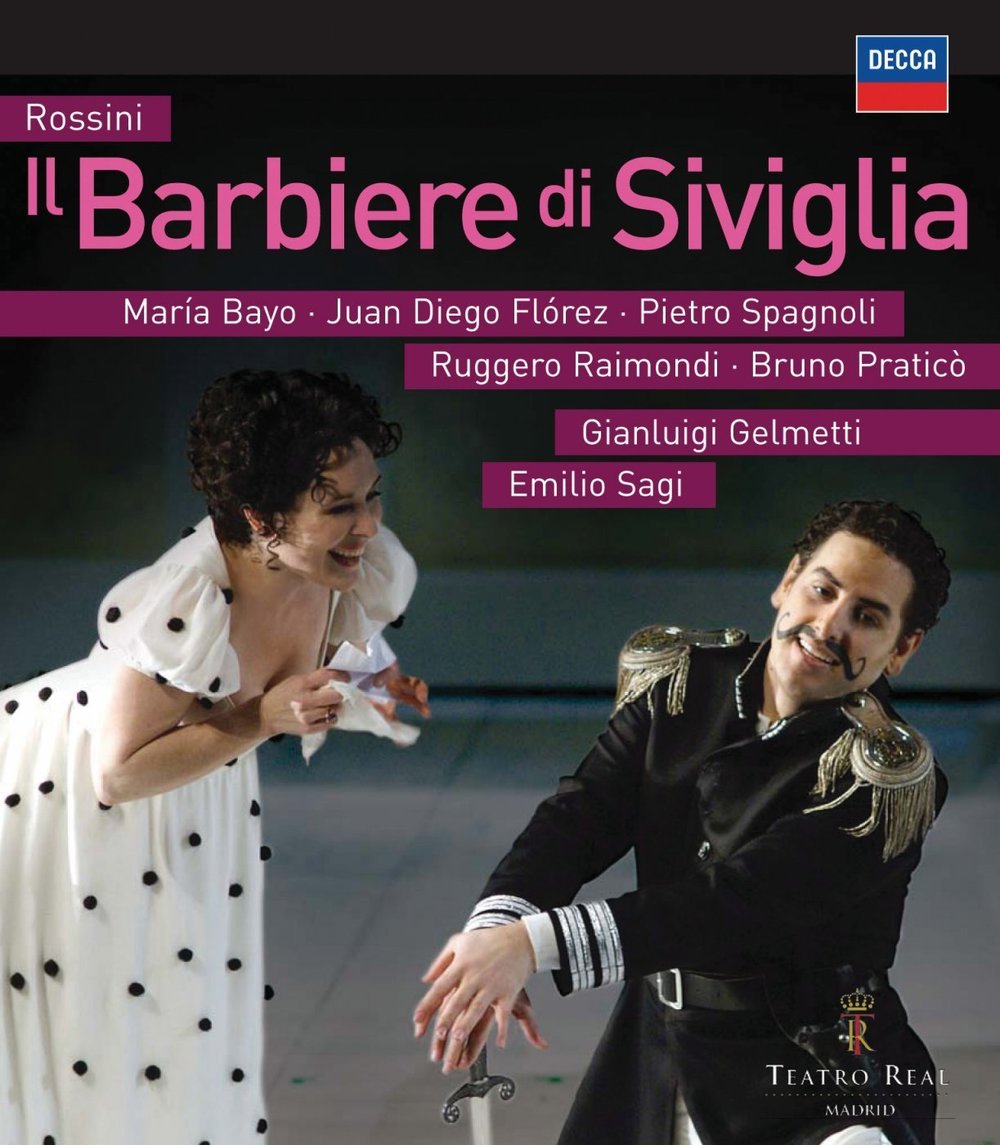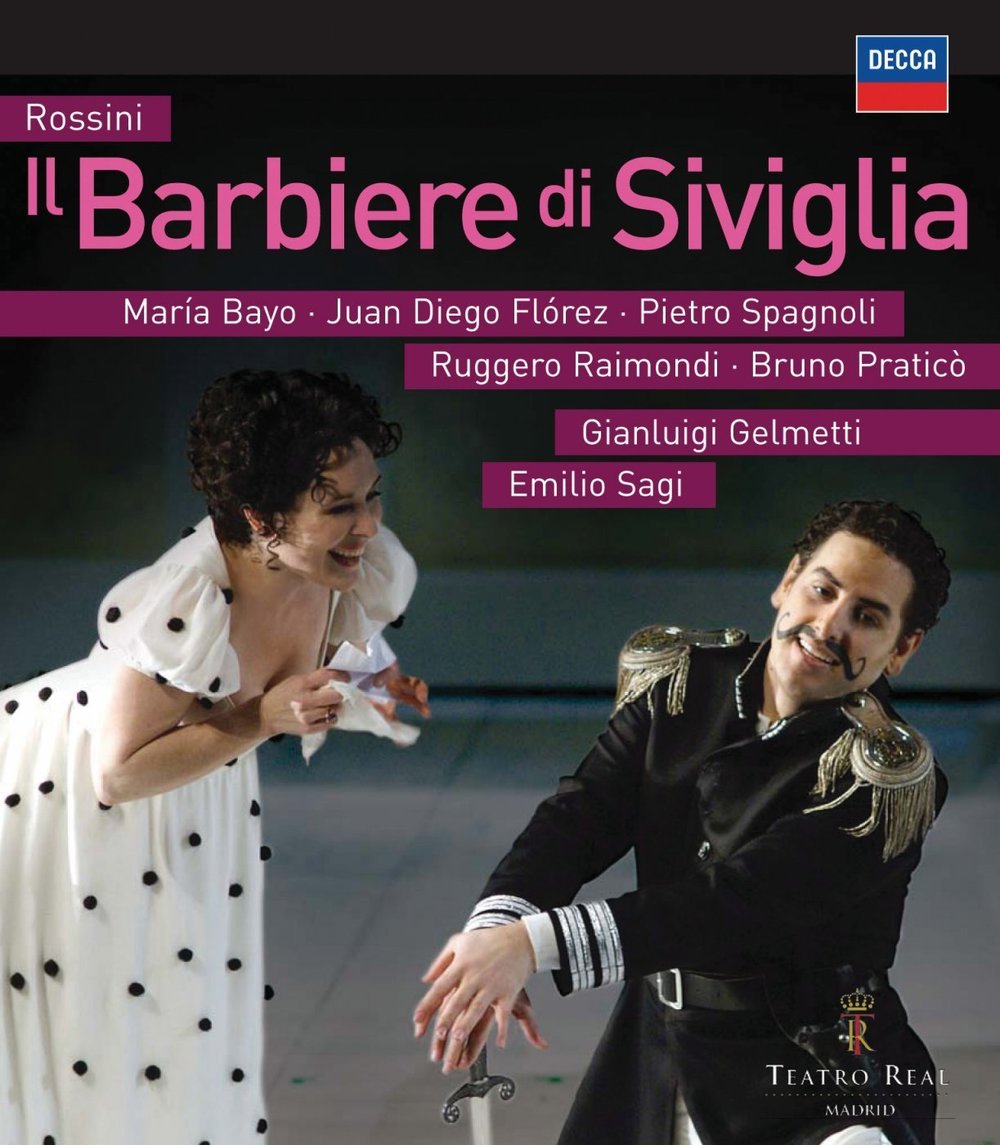 Gioachino Rossini Il Barbiere di Siviglia opera to libretto by Cesare Sterbini. Directed 2005 by Emilio Sagi at the Teatro Real de Madrid (Assistant Stage Director Javier Ulacia). Stars Juan Diego Flóres (Conte d'Almaviva), María Bayo (Rosina), Bruno Praticò (Bartolo), Pietro Spagnoli (Figaro), Ruggero Raimondi (Don Basilio), Marco Moncloa (Fiorello), Susana Cordón (Berta), Enrique Sánchez Ramos (An Official), Antonio Ortega (Ambrogio), and José Antonio Sanguino (Notary). Dancers are Mar Moreira, Susana González, Encarna Piedrabuena, Delia Rodríguez, Cristina Arias, Rodrigo Alonso, David Bernardo, Juan Busto, Fermín Calvo de Mora, Damián Donado, Rafa González, Luis Hacha, Julián Herrero, Joaquín León, Jorge López, David Martín, Pedro Navarro, Antonio Ortega, Joseba Pinela, Carlos Quirós, Luis Romero, José Antonio Sanguino, Aitor Santamaría, Marco Sauco, and Gregorio Such Fuster. Continuo: Patricia Barton (piano); John Paul Friedhoff (cello); Luis Augusto de Fonseca (double bass). Gianluigi Gelmetti conducts the Orquesta Titular del Teatro Real and the Coro de la Comunidad de Madrid (Chorus Master: Jordi Casas). Sets by Llorenç Corbella (assisted by Montse Garre); costumes by Renata Schussheim (assisted by Susana Mendoza); lighting by Eduardo Bravo; directed for TV by Ángel Luis Ramírez; produced for TV by Ángela Álvarez Rilla; music preduced by James Whitbourn; stereo and surround sound by Andy Rose; Hans Petri was Executive Producer. Released 2008, disc has 5.0 dts-HD Master Audio sound. Grade: A-
Gordon Smith and his L'OperaDou jury awarded the grade of "A-" to this title.
Sorry, there are a lot of SD YouTube clips about this title, but none of them are good enough for us to use.