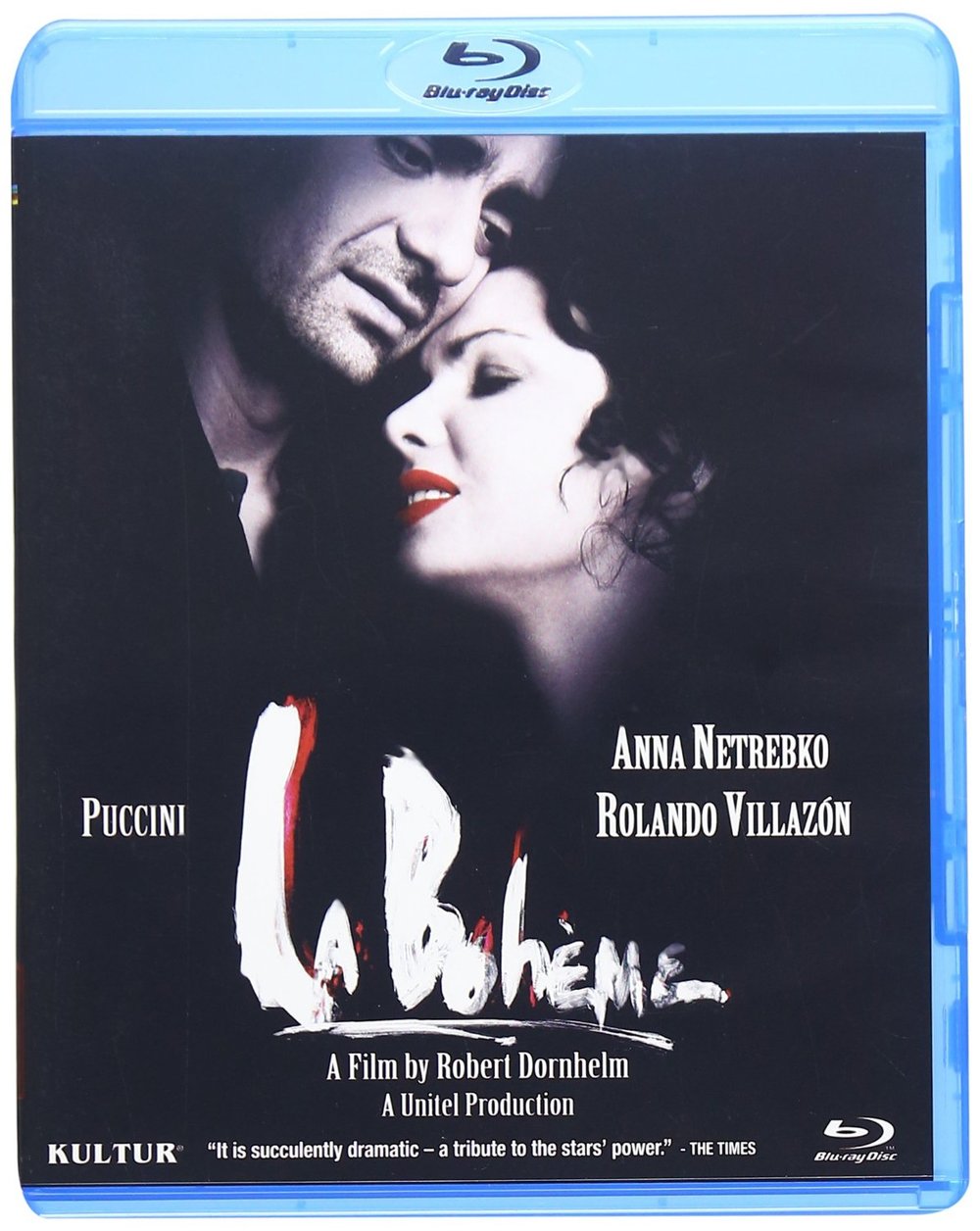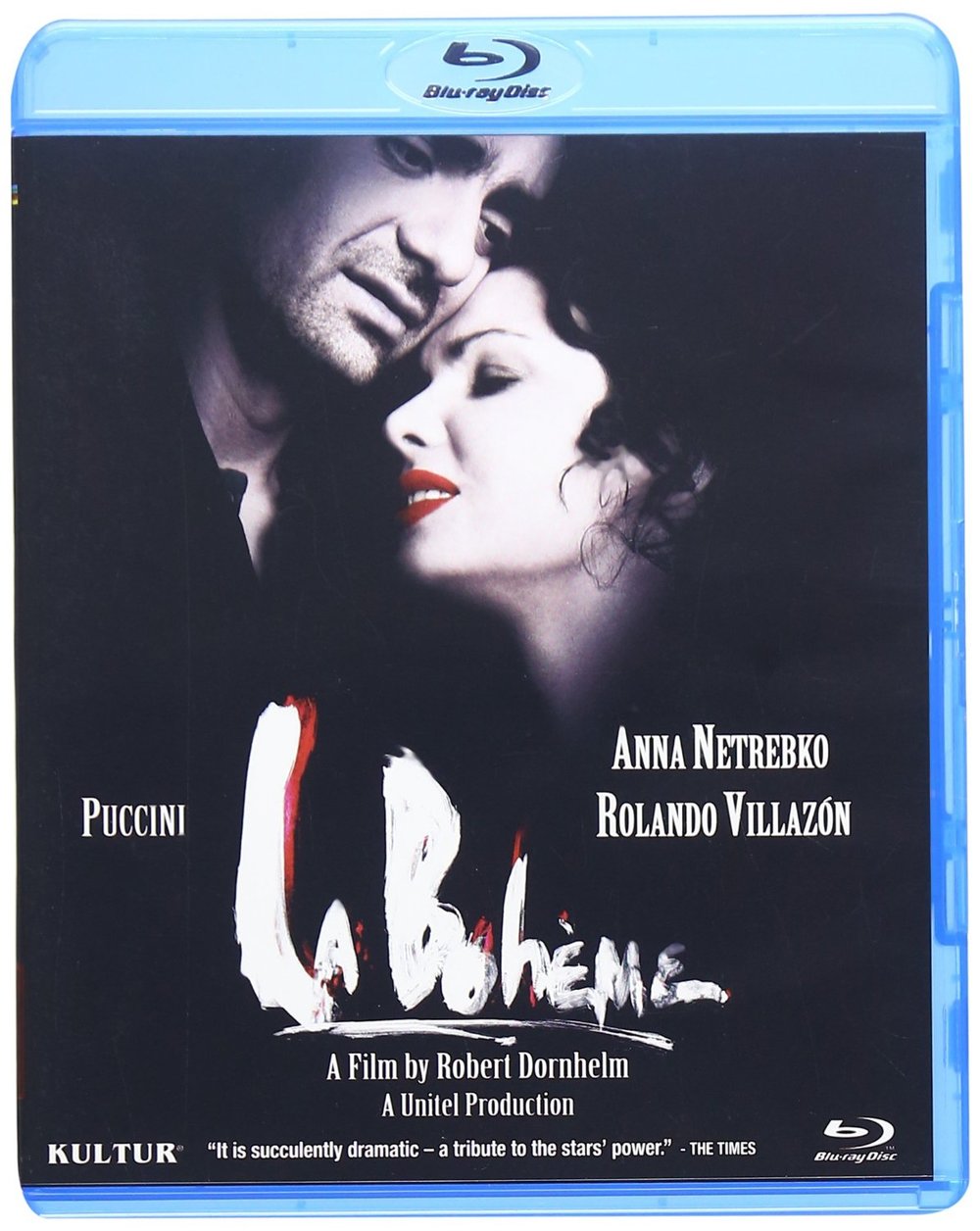 Giacomo Puccini La Bohème opera to libretto by Giuseppe Giacosa and Luigi Illica. This is a motion picture version of the opera directed by Robert Dornhelm. Stars Anna Netrebko (Mimì), Rolando Villazón (Rodolfo), Nicole Cabell (Musetta), George von Bergen [voice by Boaz Daniel] (Marcello), Adrian Eröd [voice by Stéphane Degout] (Schaunard) , and Vitaly Kovalyou (Colline). Bertrand de Billy conducts the Baravian Radio Symphony Orchestra, the Chorus of the Bayerischer Rundfunk, and the Children's Chorus of the Staatstheatre am Gärtnerplatz, Munich. Released in 2009, disc has 5.1 dts-HD Master Audio sound. Alert: this item may be restricted to Blu-ray Region A. (If Region A is a problem, consider the region-free Axiom version of this title.) Released 2008, disc has Dolby 5.1 sound. Grade: B+
Here we have Kultur's release of Dornhelm's movie. Earlier, Axiom released their own version that is region free.
For general information about the movie, please read our our mini-review of the Axion disc. While Kultur has not released a bad product, the Axiom disc is generally better. Video resolution is sub-par for the Kultur disc with the picture less detailed and more washed out. For the average movie watcher, this difference might be minute. But on better playback equipment, the weakness in the Kultur picture becomes much more obvious.
As to sound, the Kultur disc lacks the same degree of clarity and resonance we hear on the Axiom disc. The difference is the most pronounced with multiple singers and probably lies in the fact that Kultur uses older Dolby Digital 5.1 technology. Axiom springs for lossless DTS-HD MA 5.1.
Both Axiom and Kultur use the same English-only subtitle track, but Kultur presents theirs with a chunkier font reminiscent of poor DVD subtitling. Axiom's subtitles are much cleaner and visually appealing. In addition Kultur places their subtitles higher up than is the case with the Axiom disc. Letterboxed on widescreen television, the Kultur's subtitles are seen consistently on the picture instead of on the lower black bar where Axiom places their subtitles. Axiom provides a nice keep box booklet; Kultur gives you only a single sheet with a list of chapters.
We couldn't find a YouTube clip that does justice to the Kultur product.