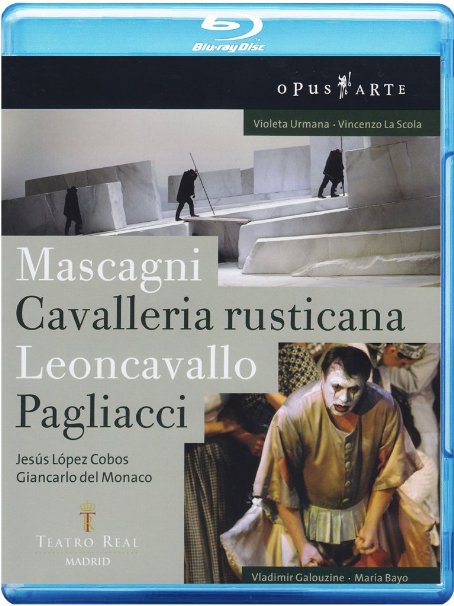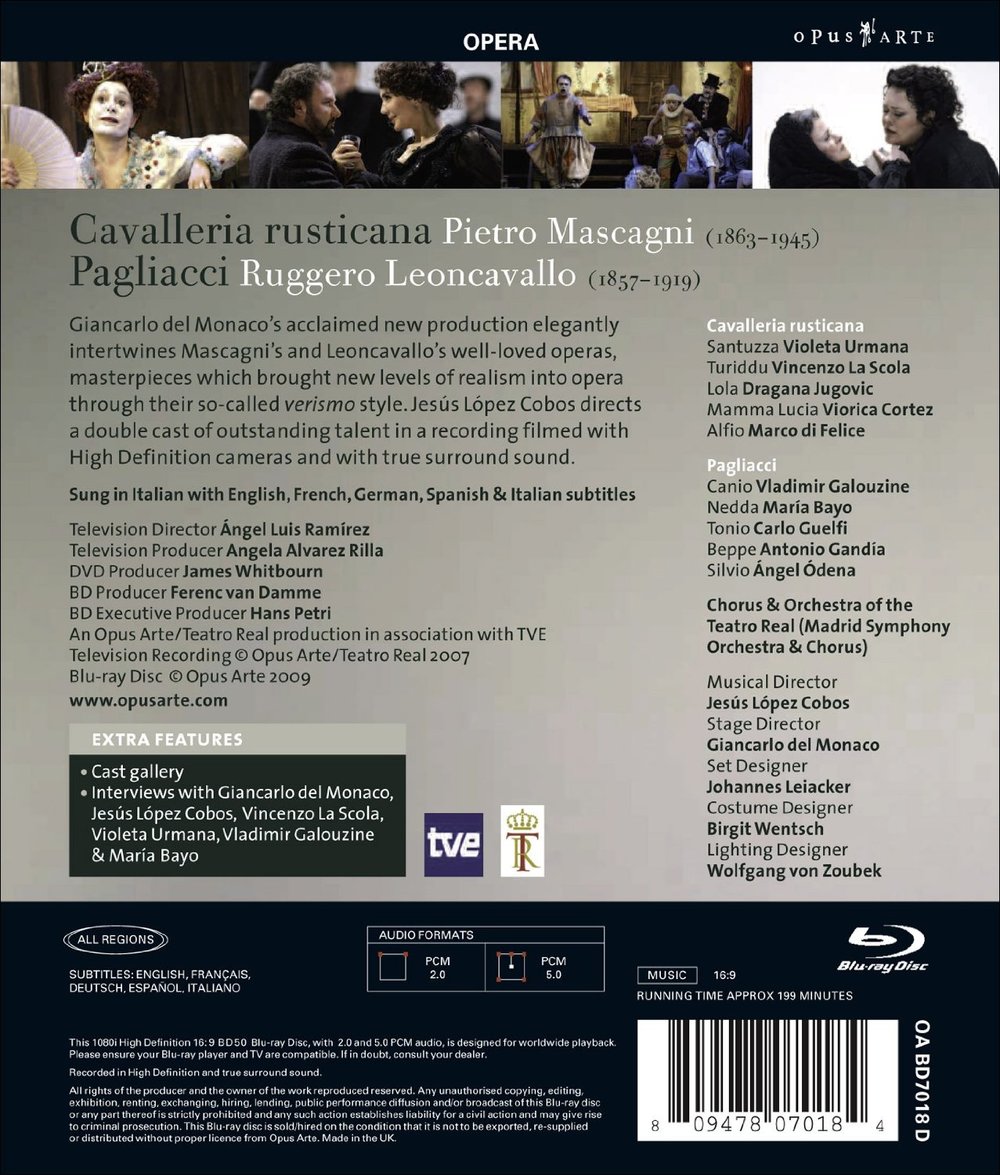 "Cav and Pag" opera double feature directed by Giancarlo del Monaco 2007 at the Madrid Teatro Real.
1. First plays the Pietro Mascagni Cavalleria rusticana to libretto by Giovanni Targioni-Tozzeti and Guido Menasci. Stars Violeta Urmana (Santuzza), Vincenzo La Scola (Turiddu), Dragana Jugovic (Lola), Viorica Cortez (Mama Lucia), and Marco di Felice (Alfio).
2. Then follows the Ruggero Leoncavallo Pagliacci to libretto by the composer. Stars Vladimir Galouzine (Canio), María Bayo (Nedda), Carlo Guelfi (Tonio), Antonio Gandía (Beppe), and Ángel Ódena (Silvio).
Jesús López Cobos conducts the Orchestra and Chorus of the Teatro Real. Set design by Johannes Leiacker; costumes by Birgit Wentsch; lighting by Wolfgang von Zoubek; directed for TV by Ángel Ruis Ramirez. This is a single disc, released in 2009, with 5.1 PCM sound. For both operas, Grade: A-
Here are clips for both operas: